Mertens loving Napoli life
Dries Mertens has revealed that he is loving life at Napoli but "hates" comparisons with club icon Diego Maradona.
Mertens has been linked with moves away from Napoli in recent months after his scintillating rebirth as a false nine, but the Belgian suggested his lifestyle in southern Italy was too good to leave behind.
"Comparisons with Maradona? I hate when people say things about that because Maradona was something special, you know?"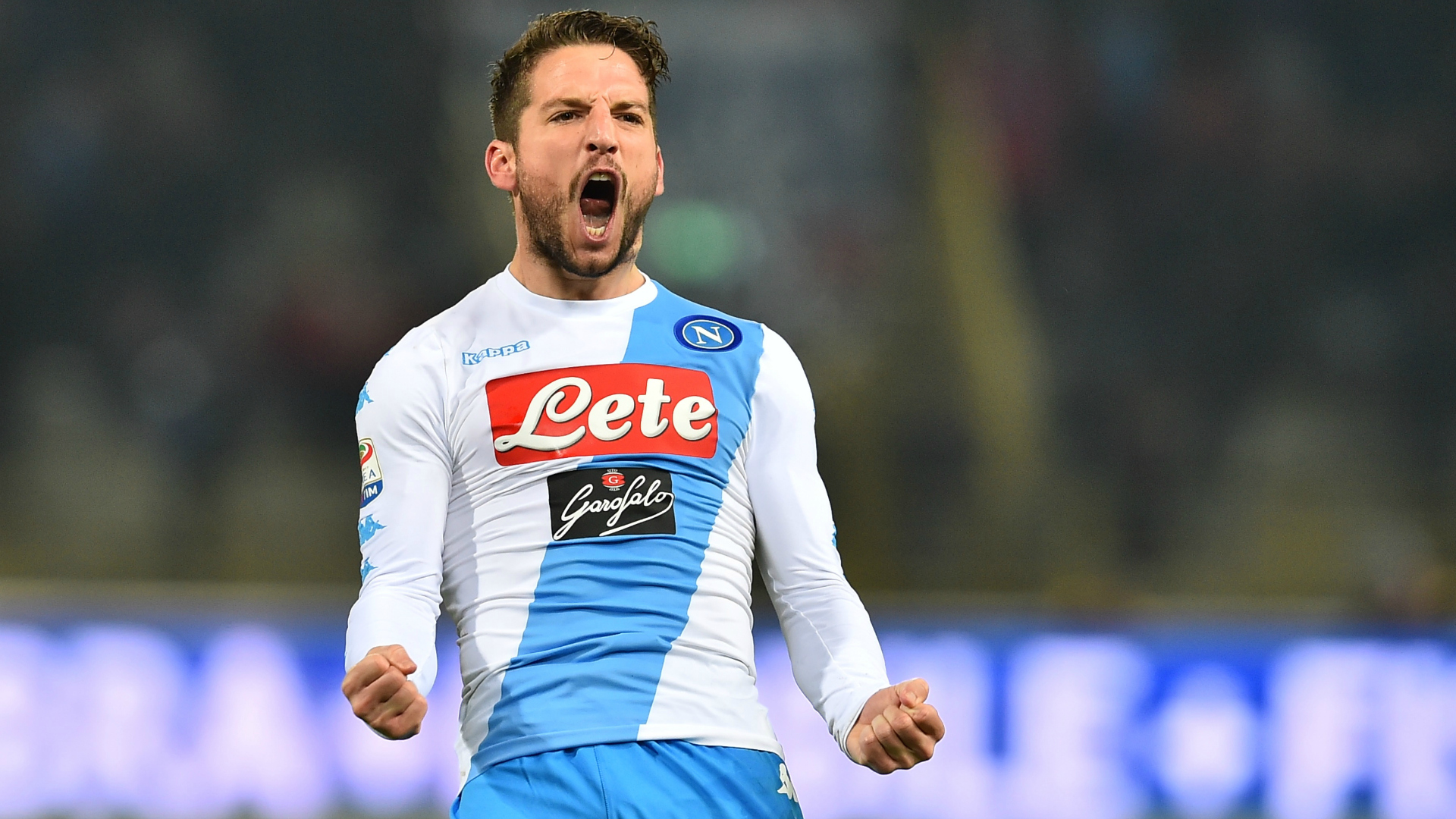 .
"Being called special? Yeah, that's true. I did some good things, and I'm very proud of it. But I know there's still some work to do.
"The football culture in Naples? It's crazy, you're never going to see something like it again. Maybe in Argentina, when you see Boca Juniors-River Plate, they are also crazy there, but what you see here: all the people eat, sleep, live for football.
"Where I live, there's an old lady, I think she's 85, almost 90 years old. This morning I came out and she's like, 'oh, I loved how you played, and I loved that celebration.'
"I'm like, 'damn, even she's watching.' It's crazy, it's really crazy. And that's something that, for sure, you're going to miss after you go.
"I like to live like a local. When you are somewhere, you have to try to take the culture of that place and try to adapt.
"The people make me feel good here, so I try to live like them. Neapolitan people are always outside. They are not in front of the television.
"When I lived in Holland, it was a lot of television, watching Netflix all the time. You eat at 6 o'clock, 7 o'clock, you are finished at 8, and then you go lay down. You rest. That's what I did in Holland.
"But here we are finished with training at 6 or 7pm I come home at 7:30. I prepare, and we go eat outside or at home, at 8:30-9. And then you are finished at 11, 11:30, because that moment at the table is more important than other things.
"Then after dinner you go to bed, or you're going to read a book. It's different. I don't know, I think I like it more living this way."
Related Posts: